Pickett is again available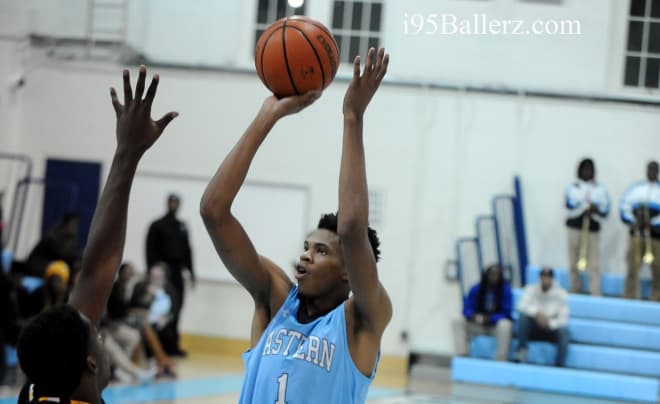 June 14, 2017 - When Massanutten (VA) prep school forward Jamarko Pickett chose Ole Miss, it was viewed as an eye-raising coup for head coach Andy Kennedy; the school succeeded in luring a Washington, DC product to the SEC. Standing 6'7" and weighing around 195 pounds, Pickett, a four star Rivals.com rated athlete, was viewed as the crown jewel of Ole Miss' 2017 incoming recruiting class.
It was a short lived marriage, as rumors existed in DC he fell out of contact with Pickett and his staff. A recent report confirmed that and more of what the chatter in town noted, that Jamarko also skipped summer school sessions in Oxford.
The same article indicated Jamarko Pickett has now been officially released from his Letter-of-Intent. For the record, our Premium Court message board discussed Pickett's likely defection last weekend.
Georgetown tangentially recruited Pickett, who graduated from Eastern High School (DC) in 2016, before enrolling for a post graduate year at Massanutten last season.
Are the Hoyas jumping into action, now that Pickett is available? In a word, early returns say yes. Who is recruiting him on head coach Pat Ewing's staff? See Premium Court for that.
What other school does street chatter indicate is well situated for Pickett's services, an institution that may lead to land him?
Premium Court's the spot for that also, as well as a look at Pickett's game and just how he ended up at Ole Miss.