Mosely inks pro deal
This week Jagan Mosely issued good news via Twitter; the 6'3" guard/forward has signed with Egis Kormend of Hungary's 'A' league. See before for that communication.
An 2020 business graduate, Mosely averaged 8.2 points, 4.5 rebounds, 3.7 assists - all career highs - per contest last season.
While not eye popping numbers, his team best 34.8 minutes per each game were crucial to the Hoyas competing in virtually every game, despite a four player early exodus and later multiple games being missed by starters due to injury.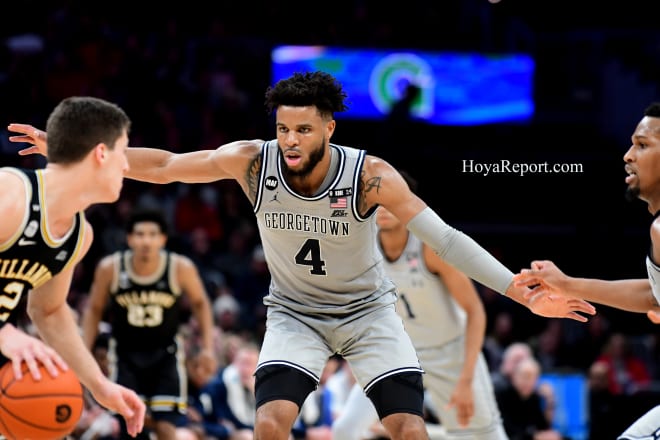 On person, head coach Pat Ewing was appreciative of Mosely's impact, labeling him the team's MVP several times.
Congrats to Jagain Mosely, who despite facing coaching changes, player defections, program instability and more, pushed though, graduated, and made his mark on Hoya Basketball!