Fans Sound Off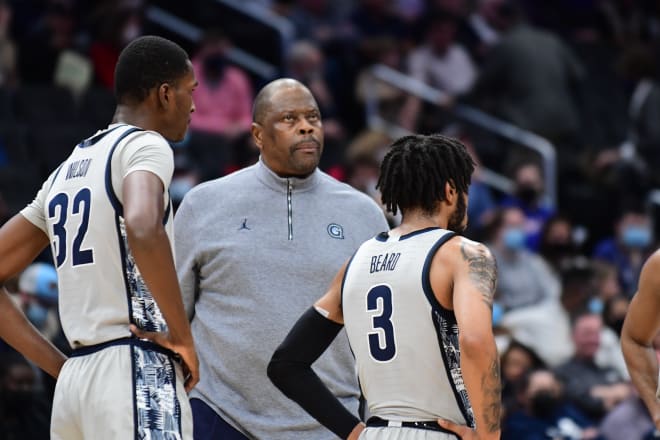 After yesterday's 88-69 defeat in NYC at St. John's hands, the Hoya Nation was activated. Obviously not by a stirring road win, but by Gerogetown's struggles not just this season (6-8, 0-3 in the BIG EAST), but overall. Some are in a wait and see mode, others are more scorched earth mode.
Nowhere is this more evident than on our Premium Court message board's SJU vs G'Town in-game chat thread. .
Examples:
-"This is awful basketball, plain and simple".
-"This year was always going to be tough, made tougher by the fact that we are sending out 18-19 year olds to play against 22-23 year olds in conference. Project next year's roster. Providence, Seton Hall, Butler, UConn, Nova lose pretty much everyone and schools like St John's, Marquette, Creighton, DePaul lose their best player or two. We are set up to take a massive step forward next year if our guys develop and we bring in another high impact guy or two. Do you risk throwing that away?
"This is the worst I've felt about Georgetown basketball in my entire life but there's a path to competing at the top of the BE next year and easily being in the tournament. I could see forcing Ewing to clean out an assistant or two because we clearly have defensive issues".
Another thread allowed fans to suggest next steps forward:
-"There is no short term solution. PEriod. The talent level in our program is not top half of the Big East or any other bit time conference. Outside of Harris and Aminu, there is nobody on our roster who should be starting on a top 4 in the conference/top 30 in the nation program. Our coaching staff is weak...Our crowd and game atmosphere is among the worst in our league and in most leagues, that are not mid major. It is more exciting to go to an SMC game in suburban Moraga CA. For us to improve and be a top 25 program again, many changes will have to be made. That will take time and patience. We have gone backwards in the last five years. If Aminu leaves after this year (and I see his name as a low 1st round pick or high second round pick in mock drafts now), it will take even more time".

.Come join the conversations and express your views.