Catching up with Lamothe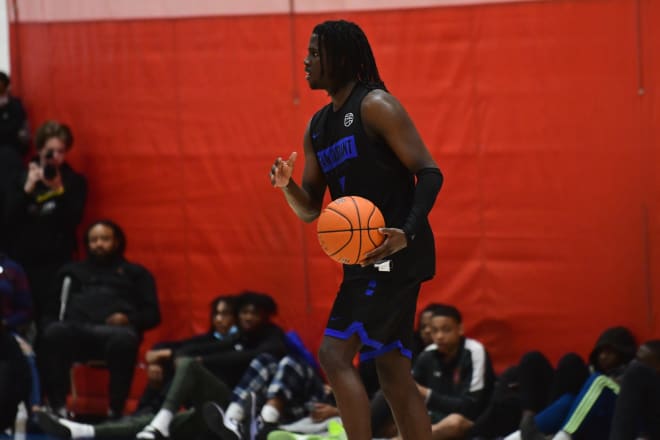 During the recent St. James Basketball - DMV Spring Warm Up, Team Durant went 1-1, defeating WeR1 and falling to Team Loaded, both being those organization's 17u tennis shoe circuit (Under Armour and Adidas, respectively) offerings. As a Nike EYBL team in it's own right, Durant's 17u offering is talented and well coached, using the event to hone itself for this weekend's schedule in indy.

One of the players competing for Durant in this well planned and executed event - shout out to Brian Inge and staff - was Jahnathan Lamothe. For the record, the class of 2023's Lamothe is highly regarded, a guard ranked 50th nationally and owning a five star designation, both given by Rivals.com.

After Saturday's tilt with WeR1, he consented to being interviewed, a session revealing his current recruiting situation and the Hoyas' position in it, desired college characteristics, opinion/impact of Georgetown's recent struggles and learning in a trying St. Frances Academy (MD) season.

Head over to Premium Court for the tape! Also there is a brief evaluation of Jahn the player.

On the DMV Spring Warm Up's floor, Lamothe displayed his penchant to play both guard positions, scoring, diming and increasingly leading. Defensively his 6'4"-plus, 190 pound frame allows defensive scalibility, in addition to rebounding prowess. Once again, Lamothe demonstrated he's a guy that can impact basketball in multiple facets.

Return for more on Lamothe and the St. James Basketball - DMV Spring Warm Up!